I know a few of you saw my Instagram post a couple of days ago featuring these beauties. And I'm super excited to bring one of my favorite new Etsy shops to the blog! Tami is the owner of A Bird in the Hand and makes beautiful calligraphed designs on mugs and teacups.
More importantly, there's a bunch of Harry Potter related items, and we all know that I love my Harry Potter. More than most.
She sent me those two pictured above and after a week or so of using, washing, and making sure they didn't crack in the dishwasher, I decided that I've fallen in love AND we've decided to do a giveaway for all of you!
And not only are we giving away one mug - we're giving away FOUR!
This time around, however, the giveaway is only for the United States.
Here's what four of you will be winning: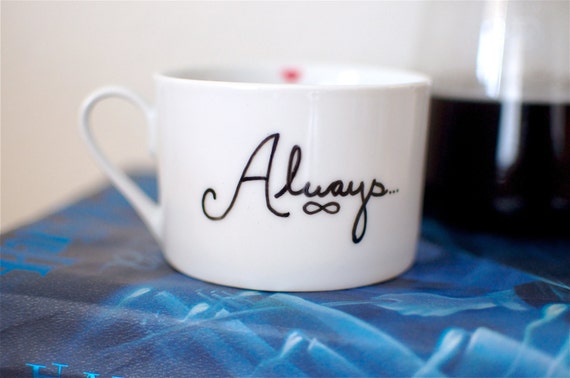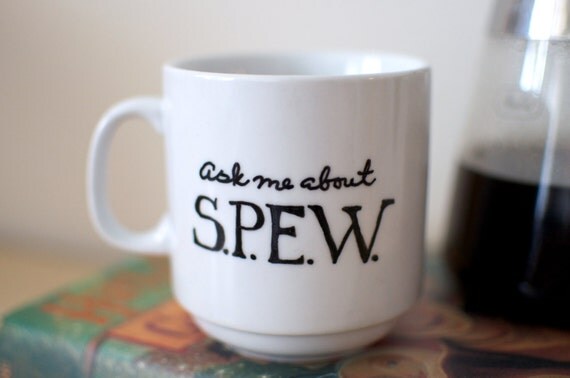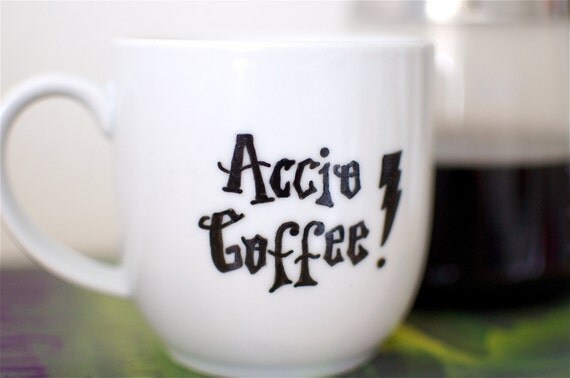 and one lucky person will win a stack!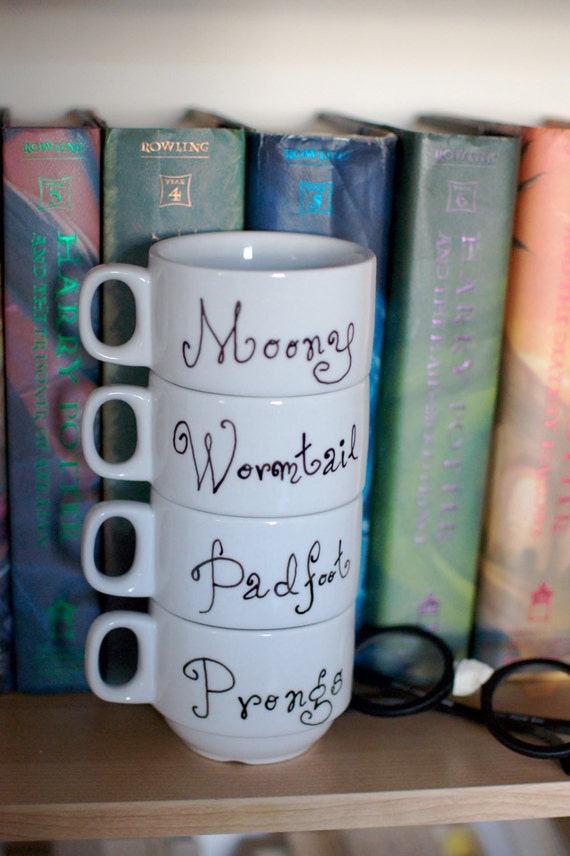 So please, enter away! :)