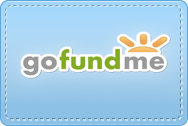 so my first item in my list of
30 before 30
is to be an Au Pair for at least a month.
and i am working on taking the beginning steps of doing just that. i signed up as a new au pair through
AuPair World
and filled out my profile, sending in a few applications.
i also found
gofundme
a few months ago through an indie film that i was supporting and never thought twice about it until today when i was day dreaming about how i could afford to actually be an au pair. and then it hit me that i could use the
same
website to help me with my own dream.
this is absolutely NOT a desperate plea or beg for money.
however, if you happen to feel generous and somehow have an abundance of money that you wouldn't mind supporting a 21 year old's dream with, i would be overjoyed and you would have a piece of my heart forever. even if it's only $1. [well, i think they make you donate at least $5, but you get the point.] or if you just wanted to share the link to the page. via whatever medium you wanted. i've loved to travel ever since i was tiny and had to sit on my dad's shoulders to see the fireworks at Mount Rushmore and i've always known that i'm destined to travel. it's in my blood. if i stay in town for too long i get an almost literal itch that i can't scratch until i get away. see new things. meet new people.
i'm a little bit terrified, both of the solo trip itself [and being an Au Pair] and the effort that it's going to take to make this dream come true. i'm gonna do my best to keep on with it, and setting up a profile for families to find me, along with setting up a donation page, seems like a good start to me.
so here's to making dreams come true.
even the scary ones.
especially the scary ones.
happy tuesday.
xoxo