i have never done a link up before, so this is completely new for me.
but i decided to add myself to this one to get accustomed to the "link up" world. (:
if you'd like to link up as well, here's the link!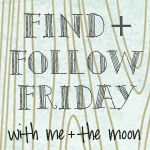 aside from that,
HAPPY SPRING BREAK!
i'm not sure how many people are actually on spring break right now, but even if you're not, at least it's the weekend. my spring break will be filled with ungodly amounts of sleep, NCIS, The Big Bang Theory, Supernatural, long bubble baths, my lovely parents, journal writing, blog reading, Waffle House, good coffee, new downloaded music, work, and an all around apathy towards any type of school work that may happen to come up.
and i am SO excited about it.
happy friday, loves.
xoxo
P.S. - oh. i'm putting off the purse for a few days. instead, i went ahead and bought these. i'll definitely need them in Scotland. plus, it's starting to rain regularly here, and i have no rain boots since mine tore last semester.
[source]
aren't they beautiful?